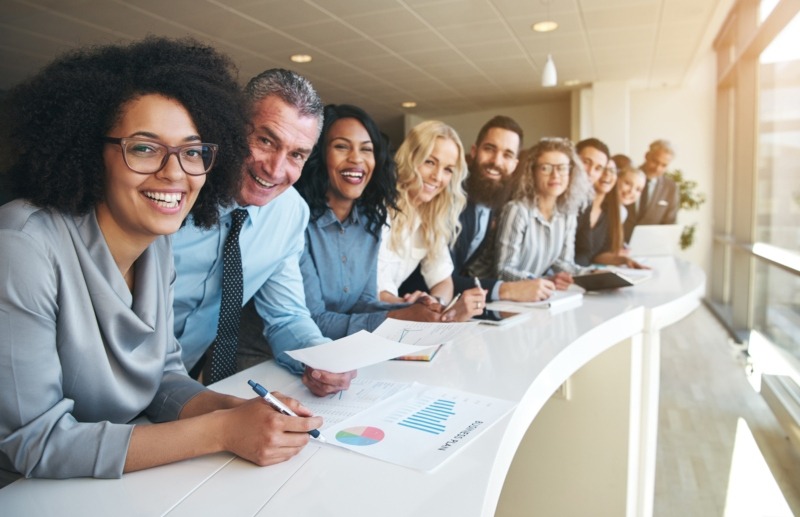 Workforce Retention
What drives companies to succeed in a tight labor market: higher wages, better benefits, workplace culture, or something else?
What creative strategies can you use to retain your employees and ensure you're keeping the best possible staff? Here are some of the best practices for workforce retention we have found in our 30+ years of experience in staffing and HR
1. Survey your employees
It is vital for organizations to understand the perspectives of their employees in order to create programs that target particular issues that impact employee retention. Analyze survey results and have leadership, especially supervisors, commit to better employee engagement practices based on what you learned.
2. Weigh current compensation and benefits
While wages and benefits might not be the biggest motivator for turnover, it certainly gives an already unsatisfied employee another reason to leave. Wages and salaries need to be competitive. Make changes where you can, to entice your employees to stay and grow with your organization.
Additionally, employees want to feel taken care of, a comprehensive benefits package for them and their families can have a huge impact on retention.
3. Administer performance reviews
Organizations should have strategy, policy, and practices for establishing performance expectations for its employees, along with training, measuring, and monitoring the results. Set clear expectations for roles within your company that are measurable and maintain a review schedule.
4. Assess hidden talents
Use tools like [Strengths Finder] to determine how people within your organization are gifted. Are they on the right seat of the bus? Are all their talents utilized?
Employees who are satisfied with their jobs enjoy their work and organization, believe their job is important, take pride in the company, feel that their contributions are impactful and are FIVE times less likely to quit.
5. Celebrate work achievements
Reward the behaviors you want to see repeated in your organization and celebrate them like you would a birthday. Recognizing an employee when they've met milestones and goals goes a long way.
6. Grow your people
Promote from within and make career paths within your organization apparent and clear. If your employees cannot see available career paths in your organization, they perceive that there are no opportunities. This will also help employees to seek and gain the skills needed to grow into the next role.
7. Invite front line employees to annual strategic planning sessions
Your front line has the most access to what's going on in your business day-to-day. Give them a voice, ask for their ideas, and learn what's working and what needs to be fixed.
8. Communicate, communicate, communicate
Set a communication rhythm. Talk to your staff constantly, over communication is better for the retention of your employees than under communication. Remember to share the company vision with them and how they contribute to it.
Related Posts