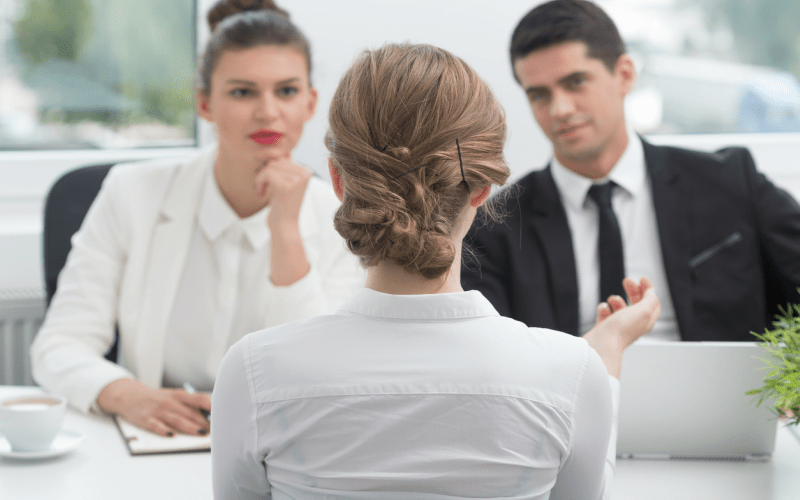 Interview Questions to Ask
We've found you a solid candidate and now is your opportunity to meet them for an interview! Have you prepped your interview questions yet?
Most employers don't always get answers to essential questions while a candidate is in the room. Here are a few examples of great questions to ask during an interview:
1. Describe a difficulty you faced in your last job.
How did the candidate approach the situation? You will be able to get a clear picture of the candidate's past performance with this question.
2. How would your boss describe you?
This is a way for you to ask a "strengths" and "weaknesses" question without actually using those words. It also provides insight to how your future working relationship could be.
3. What prompted you to apply for this position? What interested you most about the job?
You want to know what the candidate is most interested in about the available position. The answer to this will tell you what motivates the individual.
4. What are the three most important attributes or skills that you believe you would bring to this company if we hired you?
The candidate's answer will tell you what they think their most important skill sets are.
5. What role do you usually play in a team?
The answer to this question provides useful insight on the candidate's personality and autonomy.
6. Do you have any questions for me?
This is a great way to end an interview and allow the candidate to then interview you and your company. Not only does it invite open dialogue, it allows you to determine if the candidate is truly interested in the position. If the answer is "no" then it's probably not a good fit.
Careful interviewing ensures a good fit, so prepare ahead of time, thinking about the essential functions of the role, elements of your everyday business, what is expected and what is not. What is the desired outcome of this new hire? What skills are you do you want them to have walking in the door, and which ones are you willing to train?
On the flip side, here are a few questions you should never ask in an interview:
* What is your religious affiliation?
* Are you pregnant?
* What is your political affiliation?
* What is your race, color or ethnicity?
* How old are you?
* Are you disabled?
* Are you married?
* Do you have children or plan to?
While these questions are not illegal, they can all be considered as employment discrimination and could land you in hot water.
Prepping ahead of time will make the interview process more enjoyable and fruitful. Please feel free to reach out to any of our recruiters if you would like some more suggestions.
Related Posts