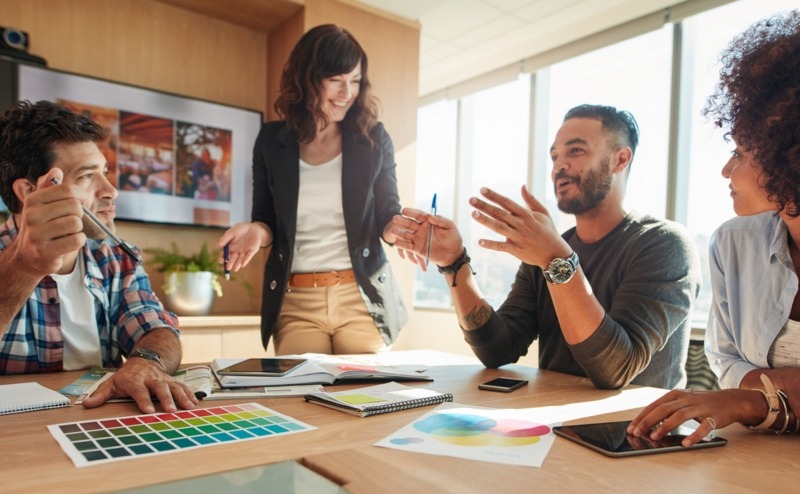 Employer Branding for Future Employees
What are you doing to prepare for your future workforce?
Staffing in today's market is increasingly difficult. How do you keep your business running smoothly and create a desire for future employees? You develop and promote your employer brand!
Employer branding is what an organization communicates as its identity to both potential and current employees. It encompasses the organization's mission, values, culture and personality. Why should you develop an employer brand strategy? Because 75% of candidates research a company and their employer brand before applying to a job, and 69% would not accept a job at a company with a bad reputation.
Additionally, with Employer Branding you can market your business as a desirable place to work, which creates a pipeline of employees ready and waiting when you need them.
The following strategies not only attract a workforce, but are ways to keep your employees engaged and help to support your overall Employer Brand:
1. Competitive Wages
Set the industry trend, don't just follow it. Competitive wages and salaries create a desire to work for you for future employees and create loyalty from your current workforce.
2. Bomb Benefits
Take care of your people and they will take care of your business – and hopefully, will never want to leave. What are you currently offering your employees? Could you do more? Sometimes even adding perks like Costco memberships or ski passes greatly influence your employee's engagement and satisfaction.
3. Career Paths
Create and implement career paths for all employees, even part time employees. Let them know from day one that they can advance from one level to the next at your organization. Career paths improve morale, career satisfaction, productivity, and responsiveness in meeting company objectives. Plus, it reduces turnover and identifies the position as a career instead of a gig.
4. Invest in your People
Train everyone, send them to conferences, or invest in continuing their education. This shows your employees that you want them there for the long run. Best part, by investing in the people you have you can develop your current talent to fill future open management and leadership roles.
5. Flexible Schedules
With the labor market this tight, now is the time to reconsider the 40-hour work week. How else can the work get done? Consider four 10-hour days or offer remote work days on Monday's or Friday's. Anything that allows your employees more balance with their work and life schedules and supports growing families in this beautiful place we get to call home.
Related Posts