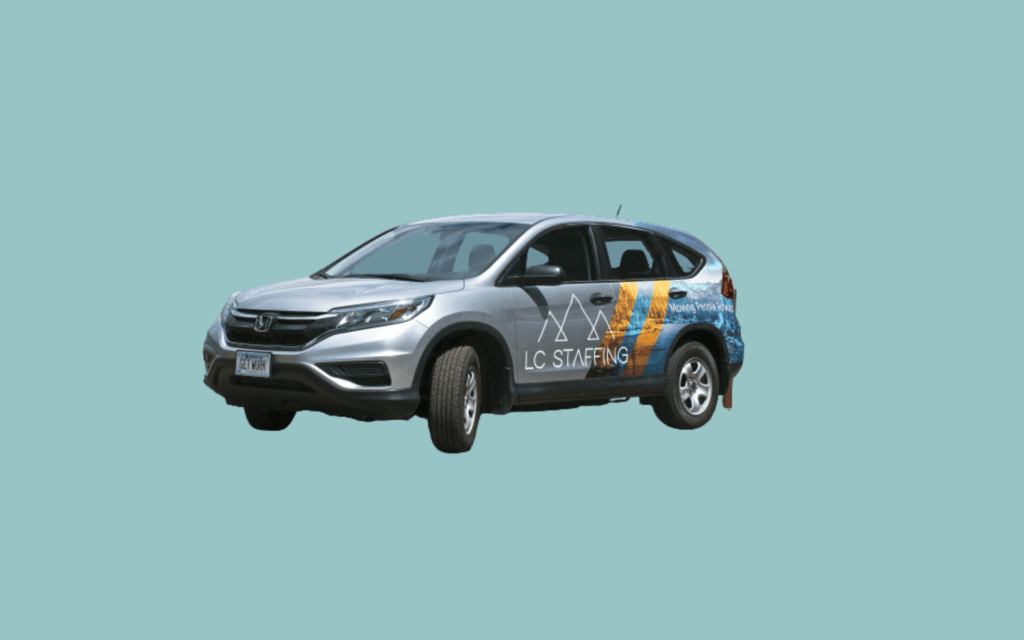 Local Partnership Provides Over 70 Drivers for GNP Shuttle Service
This is the 7th season Eagle Transit and LC Staffing have worked together to provide drivers for the free Glacier Shuttle Service; serving both East and West Glacier.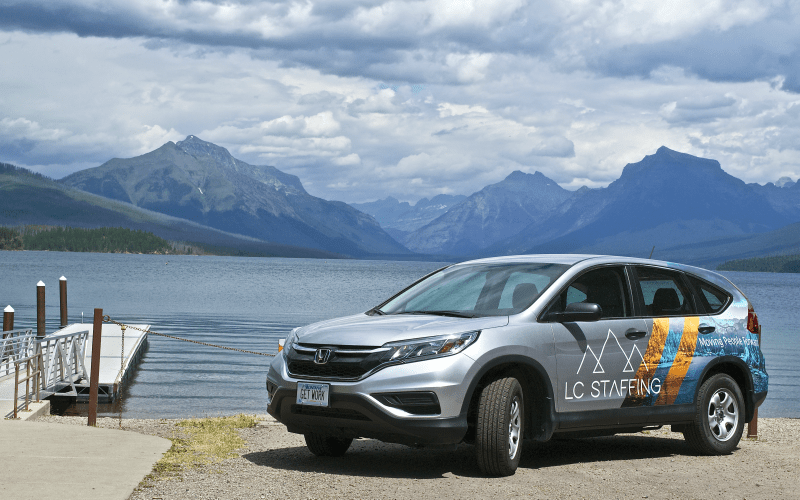 With news that Glacier National Park just broke its June attendance record by over 130,000 visitors, it's a good thing that the partnership of Eagle Transit and LC Staffing to provide drivers for the free Glacier Shuttle Service, is still going strong.
Since 2010, Eagle Transit and LC Staffing have worked together to procure more than 70 seasonal drivers to operate the fleet of 25 Sprinter vans and six Optima buses on the Westside and 5 International buses on the Eastside. Operating from July 1st through September, the service offers visitors an alternative to driving, helping to reduce traffic congestion through voluntary bus ridership. From 7:00 am – 7:00 pm every day, the air-conditioned shuttles with large windows for sightseeing drop off visitors at all major hiking trails throughout the park.
With visitation, up by 28% for the month of June, it's no surprise that the service has had 6,000 more pickups this year already. Transit Coordinator, Dallas Sullivan, said that they are averaging about 3,400 people a day, and make the trip from West Glacier to Logan's Pass 80 times. "We haven't had a day under 3,000 riders this season," says Dallas. "We're on pace to break our own record by 25,000 riders."
Sullivan, a math teacher at Columbia Falls Middle School for over two decades, has spent the last seven summers employed by LC Staffing, where he manages the schedules for all drivers. Sullivan has worked in every position of the service, starting as a driver, moving to dispatch, then office manager, and now transit coordinator. "I had the chance over the years to work with so many great people, we've got a real team of doers."
When asked about his favorite part about the job, Sullivan replied, "We get to meet people from all over the world, and witness them having a once in a lifetime experience – we get to see the park every day, and this is probably the one time in their lives they will see it."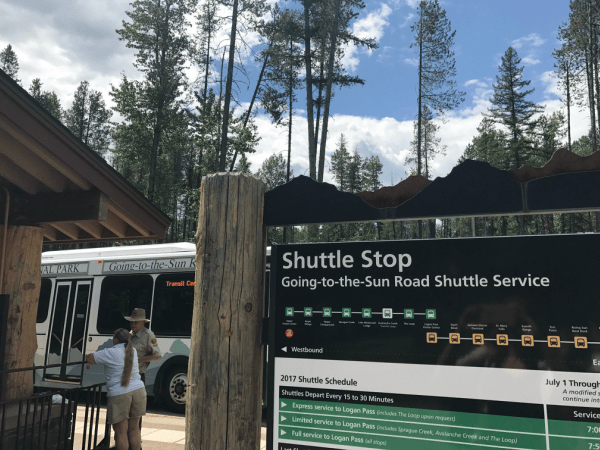 Tom Schneider, Operations Supervisor for Glacier Shuttle Service, is in his first year at the park. "We get to deliver guests to the most beautiful place on earth," Schneider stated. "Our operators bring joy to each Glacier Park Visitor, one shuttle ride at a time."
Schneider oversees the whole operation and is also able to offer training for commercial driver's licenses and passenger endorsements. This is Eagle Transit's first year to offer the training, in the hopes of being able to expand the service to meet the increased demand. "Each year, as we look at what challenges we might face, we make changes to our schedule to accommodate the needs." Sullivan added.
This spring was their second year of offering hiker/biker transits from May 15-June 15th, picking up those who wish to hike or bike Going-to-the-Sun before the road opens. The buses take visitors from Apgar Village to Avalanche, and the number of bicyclists tripled this year.
LC Staffing, Montana's largest independently owned staffing service, has been supporting Eagle Transit by finding, screening, and employing seasonal drivers for the service for the last seven years. Headquartered in Kalispell, Tanya Hoover has been the lead Recruiter for Eagle Transit for the past two seasons.
Hoover said that she recruits year-round for drivers and begins the interview process in May, targeting school bus drivers that are looking for employment during the summer season, or retirees. "I probably interview about 85 people and placed 73 this year," Hoover stated. About 60% of the drivers return year after year, with 5 having been in contract for 10 seasons.
"Hiring for Glacier Shuttle Service in the Summer is the best part of my job," Hoover said. "I have employees who travel across the country, employees who are local. I really enjoy getting to know everyone and share their enthusiasm for the park."
"I love when my drivers tell me about their day: who they met or what animals they saw," Hoover stated. "I'm sure one of these days, they'll convince me to get my CDL so I can experience what they do first hand" she joked.
LC Staffing and Eagle Transit co-hosted an orientation for the drivers last month in West Glacier, where they were introduced to their respective routes and test drove the shuttle buses. Drivers also got to meet several of the key integral leaders of the park, including Steven Smith, Glacier's Transit Manager.
"It is great joy and an honor to place the seasonal shuttle drivers with Eagle Transit and Glacier National Park. This partnership is an important responsibility which enables convenient and safe access for more visitors each year," said LC Staffing owner and president, Kristen Heck. "The service is a benefit for all to enjoy and contributes greatly to our local economy. Our shuttle drivers love what they do, and it shows!"
For more information about the free Glacier Shuttle Service please visit the National Park Service's website here. If you would like to become a driver for the shuttle service please contact Tanya Hoover at LC Staffing, 406-752-0191.
About Eagle Transit
Eagle Transit provides general public and paratransit services within Flathead County, including city bus service: Kalispell, Whitefish and Columbia Falls; city to city commuter service; and SPARKS after school pick up and drop off at The Summit. All vehicles are ADA accessible and equipped with lifts. Most fares are $1.00 each way. Eagle Transit operates Monday through Friday from 7:00 am-7:00 pm, however, routes vary in terms of days and hours of operation. For more information please visit https://flathead.mt.gov/eagle.
Related Posts