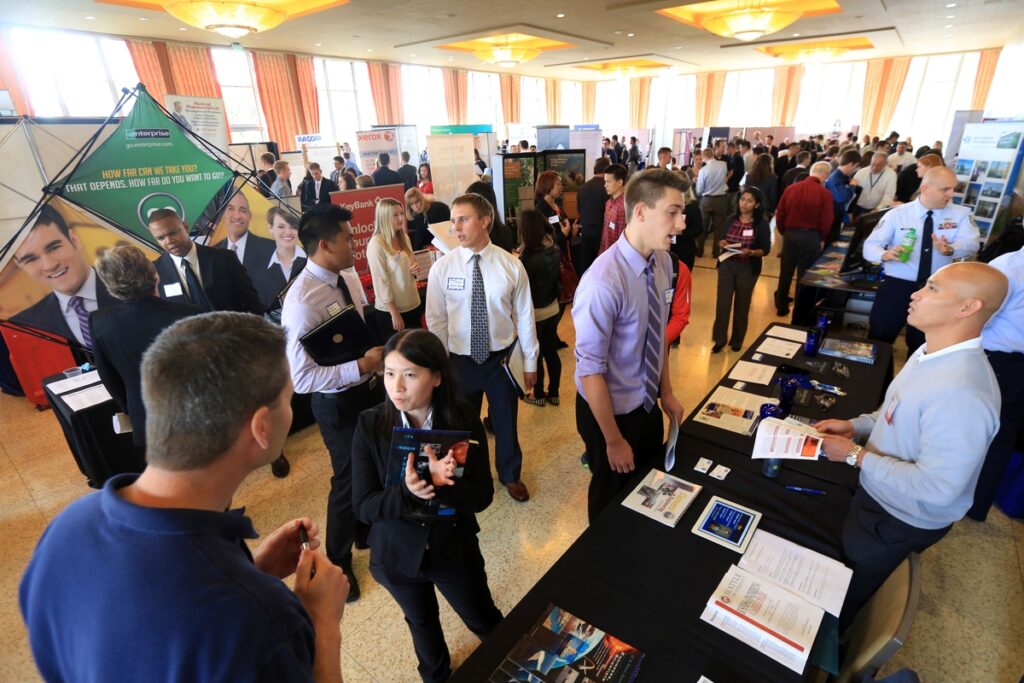 How to Prepare for a Job Fair
When a career or job fair is held in your area, it's important to prepare so you can best present yourself to potential future employers.
It isn't often that a bunch of employers are all gathered in one place in the hopes of meeting you and other potential employee. Here are a few tips from the team at LC Staffing on how to get ready for a job fair:
Know the Employers:
Review the list of employers that will be attending the fair. Comb through and pick which ones best align with your set of skills, as well as which ones you want to work with. This creates a great action plan and will save you time during the event.
Resume:
Take the time to update your resume with your current work experience and contact information. The last thing you need is to miss out on a job opportunity due an employer trying to reach you at your old phone number. Also, be prepared with several copies. Store them in a nice portfolio, or file, so they stay looking professional and don't get creased or wrinkled.
References:
Have a list ready and be ready to present them when asked. Be sure to include a name, phone number, and dates of employment. It's also nice to give your references a heads up to let them know that someone will be reaching out to ask about you as an employee.
Dress Appropriately:
Go through your professional attire a few days before the event to make sure everything is clean and pressed ready for wear. Dressing business professionally will show that you took the time to make the extra effort in your appearance; actions do speak louder than words. Business professional attire can include slacks with a button up shirt, a nice skirt or dress with a sweater or jacket, or a suit. Dress for the job you want, not just the one you're applying for.
Body Language:
When meeting potential employers, it's important to make a great first impression. Shake their hand and introduce yourself clearly and with eye contact. Keep in mind they're looking for employees who will best represent their business so they are going to want someone who can be approachable and maintain a conversation. Exude confidence, even if you're nervous, show them your best possible self.
Practice your Pitch:
You've heard it before, practice makes perfect! If meeting new people makes you nervous take a few moments to practice introducing yourself in the mirror. Try on your outfit the day before so you're not in a jam the day of if something needs to be adjusted or polished. Go through what your set of skills are and your work experience, write them down on a notecard for reference if need be.
If you want a little extra help finding your next position give us a call. We can help facilitate the hard stuff, like setting up interviews and advocating for the compensation and the benefits you need. We're always here to help.
Related Posts