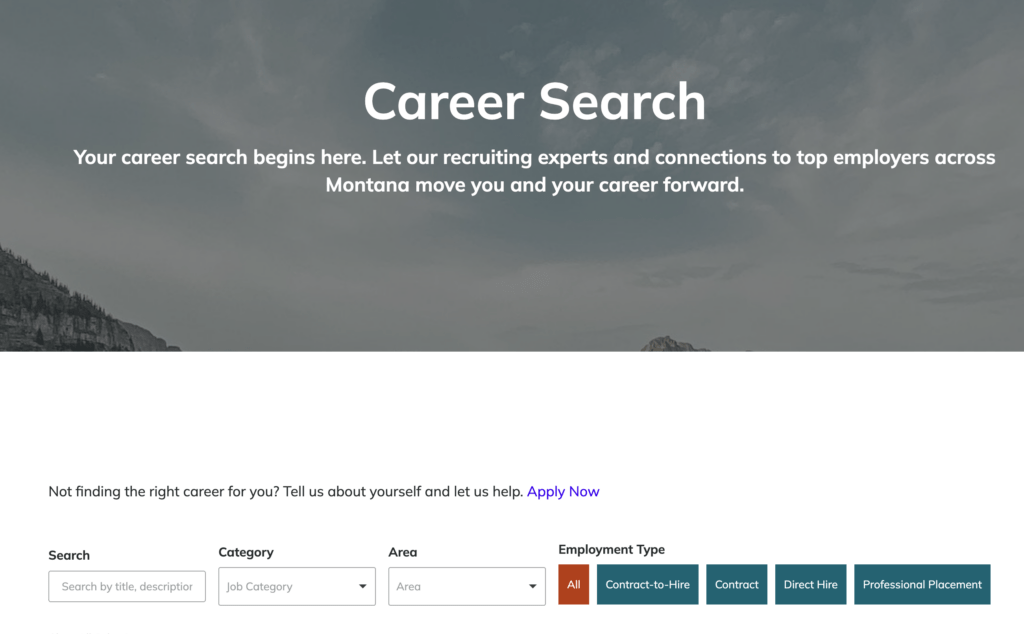 How To Use Our Career Board
You're probably asking yourself—why would I need a blog post to understand how to search our career board?
You don't. But your career or job search is at its best when you work with the recruiters at LC.
Here's how the LC career board and process make it easy for you:
One application and you're in. Just one application connects you to our recruiters. If multiple positions interest you, you don't have to apply again. This saves you time and multiple applications you might need elsewhere.
No resume needed. You can apply for ANY of our jobs without a resume. If you have one, great. But if it needs updating? We'd love to help you with that.
No duplicate or past date opportunities on our board. You don't have to sift around through multiple or outdated postings to find what you need—we keep our board clean so you can find what you need.
You can talk to one of our caring, expert recruiters, and have them help you find a match. Our Quick Apply takes you less than 60 seconds, and we'll be in touch.
Speaking of finding what you need: let's cover how to Search our board like a pro:


There's the Search box, where you can type a title (like "Welder") or anything else (like "CDL") and it will search all our postings that include that phrase.
Categories are the LC way of grouping our opportunities together. You can click around and see how the careers fall into the Categories to find the best fit for you.
Area is simple; we organize our postings based on the LC Office closest to them. Pick the area closest to where you want to work, and you'll see those openings.
And there's the easiest method: just get in touch with us. We'll get to know you, what you're looking for, and do our best to find you exactly that, saving you the work of searching.
You'll always hear back from us once you apply. We can't wait to meet you—apply now.
Related Posts