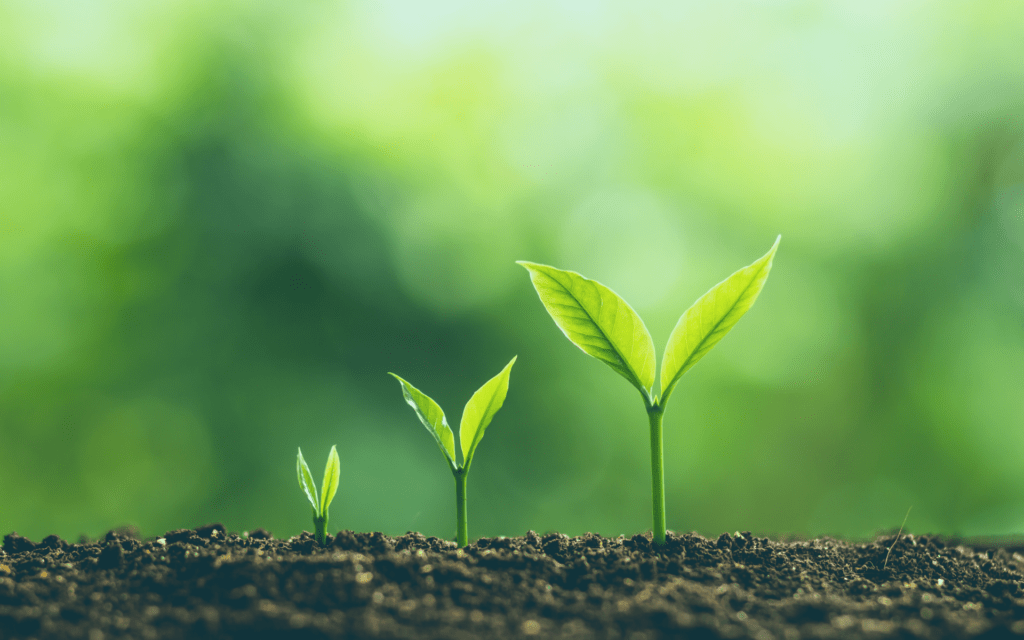 Growth in the Time of Corona
Jumping into the Labor Pool
"Now is the very best time to find a job in Montana, ever,"
says LC Staffing president Kristen Heck. She would know: 2020 marks LC Staffing's 35th year of matching job seekers with a host of Montana's employers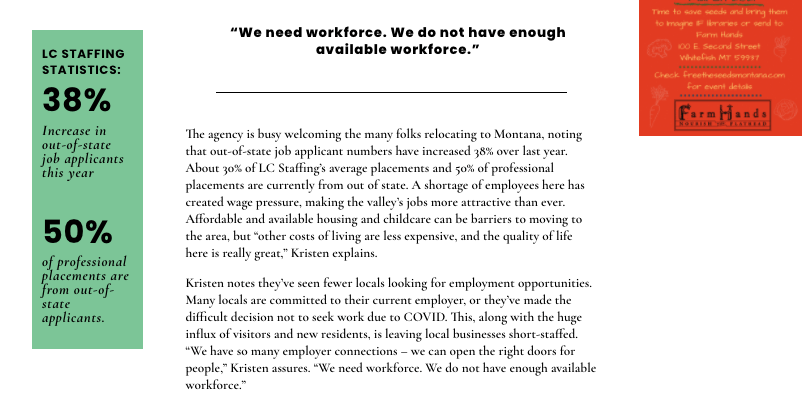 "We need workforce. We do not have enough available workforce."
The agency is busy welcoming the many folks relocating to Montana, noting that out-of-state job applicant numbers have increased 38% over last year. About 30% of LC Staffing's average placements and 50% of professional placements are currently from out of state. A shortage of employees here has created wage pressure, making the valley's jobs more attractive than ever. Affordable and available housing and childcare can be barriers to moving to the area, but "other costs of living are less expensive, and the quality of life here is really great," Kristen explains.
Kristen notes they've seen fewer locals looking for employment opportunities. Many locals are committed to their current employer, or they've made the difficult decision not to seek work due to COVID. This, along with the huge influx of visitors and new residents, is leaving local businesses short-staffed. "We have so many employer connections – we can open the right doors for people," Kristen assures. "We need workforce. We do not have enough available workforce."
To read the full article, click here.
Related Posts