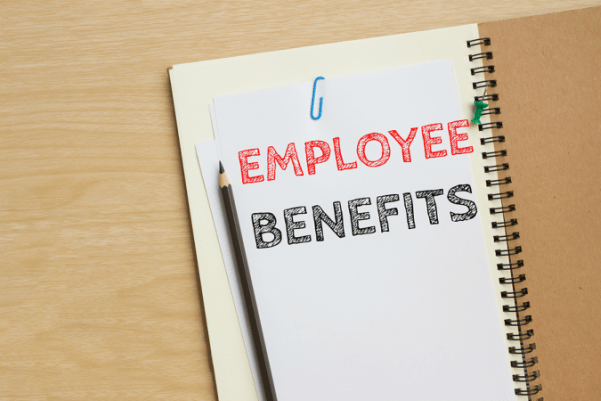 Benefits Program
A summary of the benefits provided for LC Staffing Employees who meet the working requirements.
At LC Staffing, we are proud to offer the following benefits for employees who meet the working requirements:
Vacation Pay
After accumulating 1,000 hours *, LC Staffing employees are eligible to earn vacation pay at a rate of 8 hours at your average wage for every 480 hours earned above the initial 1,000 hours. This benefit is available to you as long as you continue with LC Staffing without a break in service (see below).
Overtime does not contribute to total hours.
Holiday Pay
You may be eligible for up to six paid holidays per year: New Year's Day, Memorial Day, Independence Day, Labor Day, Thanksgiving, and Christmas Day. You must work 800 hours preceding the holiday without a break in service (see below) and you must work the business day before and the business day after the holiday at the same assignment.
Holiday pay will be automatically paid out if you qualify for it. There is no need to write anything on your timecard. Holiday pay is calculated at your current rate or pay and your regularly scheduled hours, not to exceed 8 hours.
401k Match
We offer a retirement savings program that allows you to invest in your future and defer taxes along the way. To be eligible for this benefit you must be employed by LC Staffing for at least 1,000 hours in one year and be employed at the end of the year. We will match your contributions 50% on the first 6% of your pay you save for retirement. You are fully vested after completing three years of employment.
Health Insurance
Between 60 and 90 days of employment, LC Staffing employees have an opportunity to be enrolled into an ACA compliant enhanced Preventative and Wellness Minimum Essential Coverage (MEC pro) plan through [Breckpoint](https://www.breckpoint.com/) that is cost shared by LC Staffing.
Upon Orientation with LC Staffing, employees can select coverage or opt out if they have coverage elsewhere. The monthly premium of the MEC pro insurance plan is $51.50, which will be automatically deducted at the first payroll of each month.
Upon eligibility, employees will also have an opportunity to purchase an additional Minimum Value Health Insurance plan (MVP), which is priced based on an employee's wage and hours worked. For more information about LC Staffing's 2022 employee insurance, watch this [short video](https://vimeo.com/303096396/4b495d207c) . If you have any questions about coverage, or how to enroll, please contact our Benefits Specialist, Stephanie Henderson, at [email protected].
Direct Deposit
We are pleased to offer you a real payday convenience! Have your paycheck automatically deposited in your checking or savings account on payday. You do not have to change your present banking relationship to take advantage of this service.
Family Medical Leave Act
Circumstances may arise that would entitle you to a leave of absence pursuant to the federal Family Medical Leave Act (FMLA). If you have questions about FMLA, please refer to your Employee Handbook.
Break in Service
You will be designated as inactive for any of the following reasons:
At your request, written or verbal.
If you have not worked through LC Staffing or made contact with us within the past 30 days, unless prior arrangements have been made with your Recruiter.
If your employment is terminated by our office.
If designated inactive, your benefits will expire and you may have to resubmit your application.
If you have questions about any of the previous material, please call your Recruiter.
Related Posts