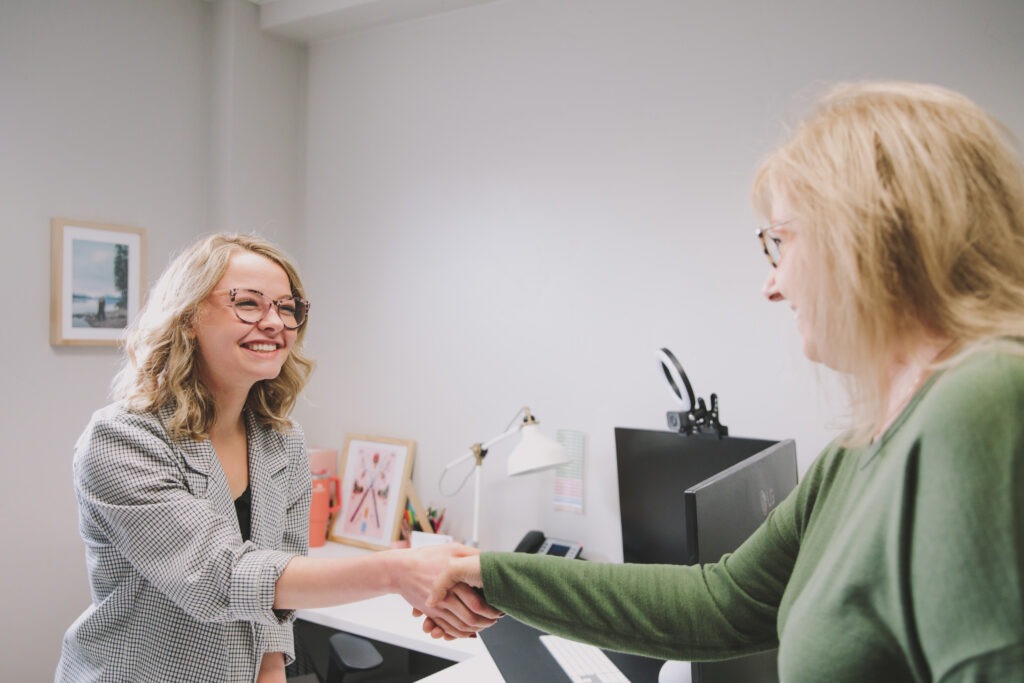 What Recruiting Experts Can Do For You
Searching for a job just isn't something most people do that often. And like changing your car's engine, replumbing a basement, or replacing your driver's license, we humans are not always good at things we don't practice regularly.
Job searches matter, though. You're going to spend lots of time at your job, so your search should be done as well as it can be.
Experienced mechanics, plumbers, or DMV workers gain their skills from learning, training, and practicing day in and day out. They are the experts. They'll most likely do it the best.
Sure, you could replumb your own basement. But would you want to? Say one of your friends is a plumber, and they offered to come help you for free. Most of us would say yes.
Just like your friend offering to help you with plumbing, our recruiters are experts. Working with them is free. And here, in their own words, are why you should call them so your job search is the best it can be:
They know how you can fit into the local job market
Searching for a job takes a lot of time. You have to see what is out there, figure out what you're qualified for, and then start applying. "With a recruiter, you get to have someone work for you who knows the constant pulse of the job market here," said Jared, a recruiter in our Kalispell office. Denille, also a Recruiter in Kalispell, adds: "With a recruiter, you learn about career avenues and opportunities where you're already qualified. The thirty minutes it takes to interview with a recruiter gets you the results of hours of their research." Haley, one of our Missoula Recruiters, further points out how LC saves you time in your job search: "It's one application, one basic interview, yet we submit you to multiple jobs."
Connection still matters
Human connections still carry weight, even in an ever-digitizing age. Alexis, in Kalispell puts this well: "We value candidates as people, and not a number." Andrew, also in Kalispell, built on our people-focused philosophy, saying "Some companies electronically sort through hundreds of applicants weeding out loads of potential job seekers before they ever reach a real person's desk. When you work with a recruiter, we bypass this for you. We get you right in front of the people making hiring decisions."
LC's connections can really matter for your job search when a need arises for a company, but they aren't advertising a job yet. Justin, in Missoula, explains: "In some cases, recruiters can open doors to positions that may not be listed. This gives you an exclusive opportunity other job seekers may not be even able to see." If you're not working with a recruiter, you miss out on these.
You get an advocate
It's nice to do things with help. It's even better to have an advocate, and a recruiter gets you that. Reid, in our Bozeman office, points out that "it's valuable to be able to talk to a local recruiter, developing a connection where your wants and needs are heard." Amanda, in our Professional Placement office, notes "Our advocacy for you doesn't stop with the job you find this week. You could contact us in five years, say you're looking for a change, and we'll dive in to help you again."
Finally, a recruiter can help you work your way through complicated hiring processes for a given company. "A lot of people come my way to get hired on because we offer the best and quickest route, for that company" shared Morgan, in our Kalispell office.
No matter where you're at in your job search process, we'd love to help you. Check out our Quick Apply here, where you can apply in less than 60 seconds with no resume needed. We'll reach out to you, and get going from there!
Related Posts