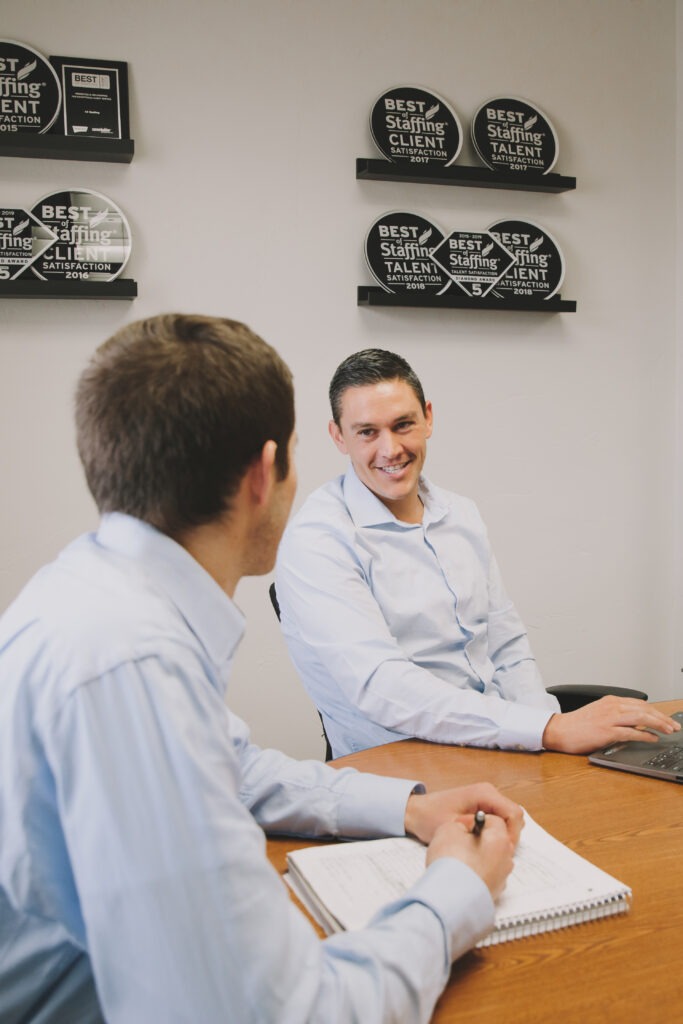 Networking Basics From LC
You know the saying: "it's who you know." And if the places you want to go aren't connected to the people you know now, then networking can get you there.
Many of the connections in our lives come about organically. Networking, going out to meet folks and intentionally develop connections, doesn't have to be much different. That doesn't make it easy though, so we want to provide some thoughts about how to set yourself up to network effectively.
Mindset
It's  easiest to start with your mindset, because it's entirely within your control. Your knowledge and perspective are valuable. Go into any networking effort recognizing that you have something worthwhile to share with others—indeed, once they realize that you have skills worth sharing, they'll likely want to hear more. This mindset lends confidence and helps to beat back the little voice that says "I don't know anything; why would someone want to talk to me?"
Leave A Good Impression
With your mindset arranged, create a goal for networking. We recommend keeping it simple: leave a good impression on the people you talk to. Awkward conversations, or other poor impressions, don't build the connections you're looking for. We recommend skipping divisive topics like politics and religion, unless you're sure that your potential connections are on the same page as you. In that case, the common ground may help you make a positive impression.
Get Curious Without Judgement
Almost everyone likes to talk about themselves, and what they do. We like to talk about things we know, and we are top experts of our own lives. Effective networkers ask questions that allow people to talk about those things they know. Get to know what they love about their job, the difference they make in the world, the people they help, or the things that they are proud of making.  Curiosity without judgement is a great way to find out more, make a connection, and add depth to the relationship beyond the first conversation.
Keep The Conversation Going
Finally, play the long game . You want to leave things open ended, so you can keep the conversation going. Consider ways to reconnect with someone later in their world—remembering what someone told you is a great way to show that you were paying attention. Some people jot down notes to help with this. If your goal in networking is to find a career, find a way to keep the conversation going that isn't pushy. Continue to express your interest until you have a chance to interview, you get the role, or you find something better.
Our Network Is Yours
We wish you the best of luck in your networking endeavors, plus we're here to help. One of the great things about finding a job with LC Staffing is that our network becomes yours. We've been helping people like you connect with the employers for nearly 40 years in Montana. We save you time because we already know the decision makers and can advocate for you.
As always, it's free, so APPLY or check out our CAREER BOARD today to see what our network can do for you.
Related Posts