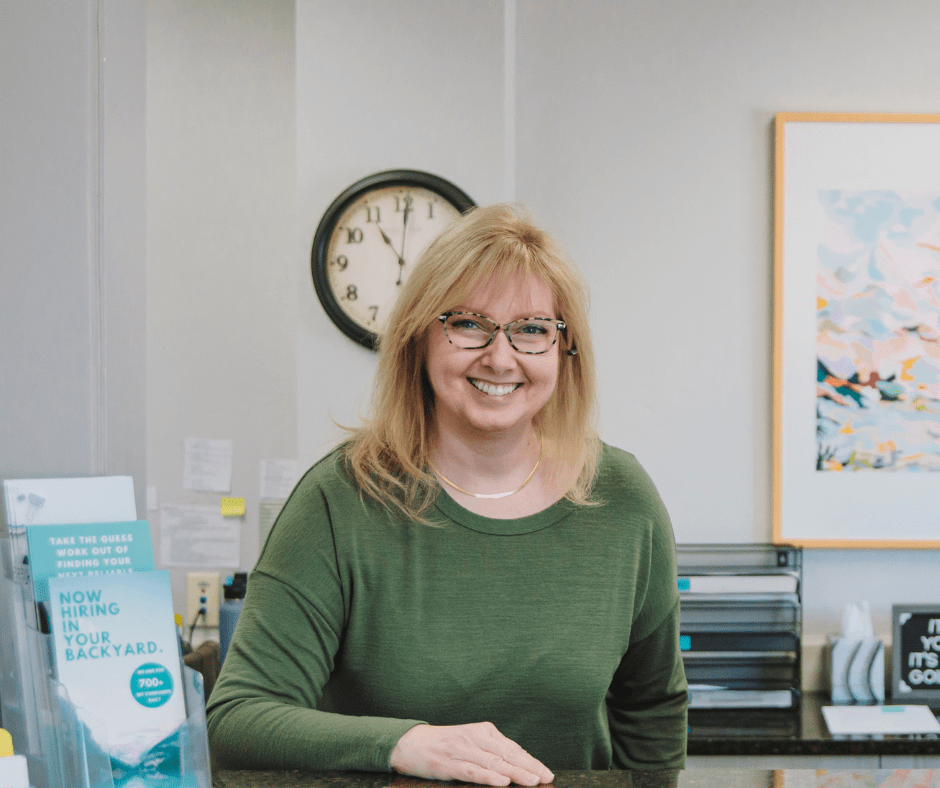 3 Misconceptions about Staffing Agencies
Hello Montana Community. Brooke here!  
Staffing Agencies can be a mystery. They were to me before I began working for LC Staffing, and I've heard from several others who are confused by them as well. Let's address the confusion and demystify the mystery. 
I want you to start the new year off understanding exactly how LC Staffing can help make your life easier, so here are three misconceptions about staffing agencies and how LC Staffing functions.  
False: Staffing agencies take money out of your paycheck.
True: This may be true about some staffing agencies, but NOT LC Staffing. Our services are 100% free for job seekers. We never charge you a fee, and we don't deduct compensation from your paycheck, other than the required taxes. It's stressful enough just looking for a job, why add a search fee to that?  
We have been asked before, "So, how do you make your money? You've got to stay in business somehow."  
We have connections with employers all over Montana. They pay us to search for quality employees for them. It's often less expensive for companies to hire third-party hiring professionals, than it is for them to pay internal recruiters.  
We work with companies to understand their company culture and hire candidates who not only have the necessary skills and experience, but also have personality and values that work well with their employers.  
False: Staffing agencies only hire for short-term jobs no longer than 90 days.
True: LC Staffing specializes in long-term career positions. We do occasionally hire for seasonal positions, but we typically hire for long term jobs – both full time and part time schedules. 
Don't feel like you need to look for a job by yourself. We have the resources to help you whether you're fresh out of high school or college and looking for something entry level, or a professional who has been in the workforce for many years.  
False: Staffing agencies promise you a job and then don't follow through. 
True: We don't promise to find you a job. We are hired to find employers quality candidates, which means we are also on the lookout for hardworking, honest, and capable people. It's still important to take your interview with our recruiters seriously.  
However, we DO tend to make your job search more successful. Here's how: 
We save you time.

One application on our website, gives you access to multiple jobs. This saves you time because you won't have to adapt your resume and cover letter over and over. It's just one application that takes less than a minute. After you submit that, we'll interview you, learn more about what you want in type of work, wage, and company culture. Then we will do the work of sending your application out to any relevant positions.

 

We have connections.

We can get you at the top of the list for jobs that aren't publicized. We've been working since 1985 to develop relationships with businesses all around Montana, and they often tell us about jobs that have not been posted anywhere else. 

We search for you.

This means that if there are no openings for the job you have skills in, we will reach out to businesses that we know may need your talent even if they aren't advertising. We can sometimes place you with a company that wasn't officially hiring, but still needs your expertise.  

We advocate for you.

Certain skills can be taught. Character and attitude cannot be taught. Say you've applied for a job that has requested more expertise than you currently have in a specific area, however we can tell that you're determined, passionate, and a quick learner. If we see that you are an excellent culture fit, we'll encourage the company to hire you and teach you the required skills. 

 
Visit our Apply page to experience how we can make your job search more successful.
Related Posts