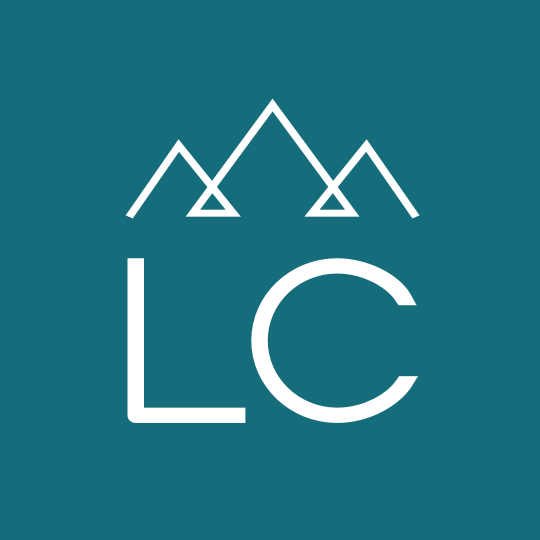 Paint Technician
Paint Technician
Location: Columbia Falls, Montana
Category: Manufacturing & Warehouse
Employment Type: Temp-to-Hire
Job ID: 37594
01/18/2022
Paint Technician

Do you have experience with automotive painting? LC Staffing is hiring a Paint Technician for an established Flathead Valley manufacturer.
Essential Functions / Responsibilities:
Prep project for paint by removing grease, dirt, paint, or rust from surfaces. Remove accessories, such as chrome or mirrors, from vehicles and mask other surfaces with tape or paper to protect them from paint.

Select/operate the correct spray gun for the material being applied, and correct paint. Apply the
industrial automotive paint finished on various types of materials. Apply rust-resistant undercoats, caulk and seal seams, & apply a sealer to properly dried vehicle finish.
Monitor painting operations to identify flaws and correct their causes.

Finishing processes such as buffing and waxing.

Operate lifting or moving devices to access materials needed or areas to be painted.

Layout logos, symbols, or designs on painted surfaces, according to blueprint specifications, using measuring instruments, stencils or patterns.

Able to paint any sized part, from x-small parts to full-sized vehicles & trailers and ensure the end product meets industry quality standards.

Cross-train and assist in other divisions as needed.
Basic Knowledge Desired:
Knowledge of commonly-used concepts, practices, and procedures within the automotive painting field.

Knowledge of machines and tools, including their designs, uses, repair, and maintenance.

Knowledge of raw materials, production processes, quality control, costs, and other techniques for maximizing the effective manufacture and distribution of goods.
Physical Demands:
While performing the duties of this job, the employee is regularly required to use hands and arms to f inger, handle, feel, reach or operate objects, tools or controls.

The employee is frequently required to stand, walk, climb, balance, stoop, kneel, crouch, crawl, talk and hear and is occasionally required to sit.

The employee must frequently lif t and/or move up to 25 pounds and occasionally lif t and/or move up to 60 lbs. unassisted.

Specific vision abilities required by this job include close vision, distance vision, per ipheral vision, depth perception and the ability to distinguish colors.

Must be able to work at least 7 hours per day and wear the proper PPE during all tasks. This could include full-face respirators and protective coveralls over clothing.
Working Environment:
The current work environment is partially environmentally controlled indoor environment. Depending upon the time of year, working temperature can fluctuate between 60F and 100F, but typically is held around 70F.

The Employee must have the ability to work from heights at ground floor up to 20' from the ground

on ladders or platforms of varying sizes.

The Employee may be subjected to noise levels which may range from low volume too loud and will be required to wear provided safety hearing devices from time to time. A Hearing Conservation Test was performed, eliminating the requirement for hearing protection; however, it is available if personally needed.
The Employee will be exposed to a variety of household/commercial chemicals which will require the Employee to follow company rules/regulations outlined by that chemical's MSDS.

All Team Members must wear provided OSHA approved eye protection at all times on the Production Floor.

PPE – The Employee will be required to wear provided safety eyewear throughout the performance of their duties. In some cases (painting, insulating, undercoating, etc.) the team member may be required to wear a respirator. No Team Member is to perform the duties requiring a respirator until they have successfully complied with the Respiratory Protection Program.
Qualifications & Experience:
High School Graduate, diploma received or GED.

Prefer a minimum of 1-5+ years of documented work experience in auto body and automobile painting.

Prefer an apprenticeship and/or formal training in the application of automotive paint.
Schedule: 4-10 hour shifts, Alternating Monday/Friday off.
Mon-Fri, 7:00 am / 8:00 am – 5:00 pm, some Saturdays when needed.
Wage: $18-$23/hr
Benefits:
Health insurance and 401k with a company match (both available after 60 days),

6 paid holidays (PTO is not used for holiday pay),

3 weeks of PTO, available to use from day 1, and a quarterly incentive plan.
Must be able to pass Drug and Covid Screening
Get in touch! Call or text 406-752-0191 to reach Andrew in our Kalispell LC Staffing Office.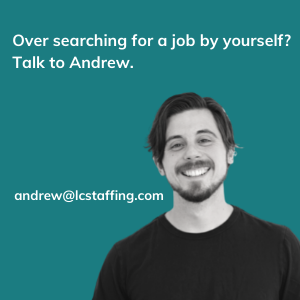 37594