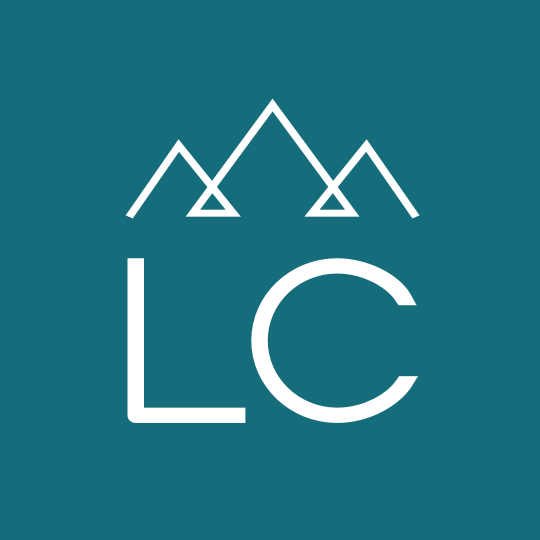 Electrical & Controls Technician
Electrical & Controls Technician
Location:
Missoula, Montana
Employment Type:
Contract-to-Hire
Electrical/Controls Technician

Are you looking for a career at a company that offers great benefits?
LC Staffing is assisting a local Missoula company hiring for an Electrical/Controls Technician.

Essential Functions
Supports PM systems for the Line, focusing on Maintenance Planning and Scheduling, Breakdown Elimination, and Anomaly Handling Daily Management Systems (DMS) primarily through execution of planned and unplanned maintenance activities
Install, program, commission, troubleshoot, and maintain electrical and mechanical equipment, instrumentation, control, SCADA, and related information systems
Maintain accurate records by developing, reviewing, and updating all electrical and controls drawings and P&ID's
Maintain inventory list of critical controllers and programs and manage revision control
Develop backup SOP's in case of system failure on critical controls systems.
Review operator manuals and other established guidelines; ensure equipment and information systems are operated in accordance with established guidelines
Develop and review control system strategies including written Sequence of Operations (SOO)
Serves as a liaison to manufacturers, contractors, and other internal or external parties with respect to utilities equipment, instruments, electrical and controls related systems
Perform controls related project management tasks for small to medium scale projects involving either new or existing equipment; manage capital projects from $2,500 to $50,000
Stay up to date on current technologies – 40 hrs of training required per year
Leads and participates in root cause (RCA) problem solving efforts on key chronic losses for the line/dept.
Contribute to continuous improvement activities through participation in focused improvement teams and opportunity identification during the course of standard work
Participates in the PM Revision strategy for the factory
Supports the execution of Line 90-Day loss-elimination plans
Provides feedback to the Technical Planner regarding effectiveness and quality of planned maintenance tasks
Maintain, modify, and/or update equipment files, drawings, and any other relevant documentation
Supports 5S activities
Qualifications
Minimum
Associate in Electrical Engineering Technology, Controls Engineering or similar field or a combination of 5 years' experience with PLC programming, control system design, IT or similar work within industry or the military
Computer literacy (CMMS, web browsers, and Microsoft Office Products)
IT or information network experience
Experience with BAS and DDC systems for HVAC and Utility applications
Preferred
Bachelor's Degree in Electrical or Mechanical Engineering preferred
Experience operating within a formalized Continuous Improvement Environment (TPM, Lean Manufacturing, Six Sigma)
Licensed Electrician
CADD experience
ASQ Certified Calibration Technician
Infrared Thermography Certification
Work experience in a GMP environment
Project Management experience – up to $50,000
Skills
Required Competencies:
Functional Technical Skills, Drive for Results, Action Orientation, Priority Setting, Problem Solving, Customer Focus, and Decision Quality.
Demonstrated technical aptitude, ability to apply engineering principles, ability to learn, and willingness to be a team player
Proficient in the use of common software packages including Microsoft Office Suite
Proficient in programming/troubleshooting all versions of AB PLC-5, SLC, Micrologix, Controllogix, & CompactLogix controllers
Proficient in programming/troubleshooting Siemens SIMATIC controllers year 2006-present
Proficient in programming/troubleshooting AB, Danfoss, and Siemens VFDs
Best practices for operating information systems (including SCADA), networks and peripherals relating to manufacturing
Intimate knowledge of Arc Flash and electrical PPE requirements and the National Electric Code
Reading and interpreting manuals, specifications, drawings, and blueprints
Reading and interpreting meters, gauges, charts, and a variety of instruments
Reading and interpreting design, PID, control, and electrical drawings
Preferred Competencies: Listening, Creativity, Conflict Management, and Developing Direct Reports & Others
Physical Requirements

Working Conditions on the Production Floor:
Must be able to work in a fast-paced light manufacturing environment.
PPE requirements: safety glasses, respiratory protection, company supplied lab coats, and gloves.
GMP gowning requirements: Hair net, beard guard (if applicable), shoe covers, and sweatbands as required.
Factory Attire.
Physical Demands
Frequent lifting / carrying (10-50 lbs.).
Frequent pushing / pulling (50-300 lbs) and frequent bending and stooping.
Frequent handling / gripping (parts, tools, etc.).
Wage
$25+/hour (Depending On Experience)

Get in touch! Call or text Nate in our LC Staffing Missoula Office at 406-542-3377.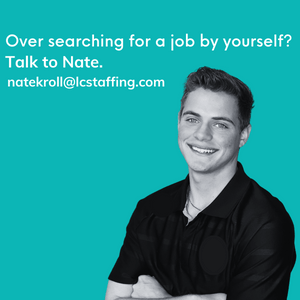 38603